Enhance the performance of your engine with extrude hone porting in New York NY
If you are a gearhead, you are most likely already familiar with the benefits of porting intake and exhaust manifolds and other engine components to enhance fuel and air flow. But do you know the most effective method for getting this done?
Hint: it's not hand porting, as many DIY sites suggest.
It's extrude hone porting in New York NY.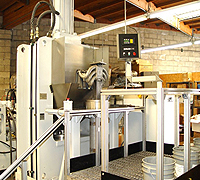 Since being developed for racing engines by Extrude Hone AFM's founder over 30 years ago,Extrude hone porting as become an incredibly popular service for all kinds of combustion engines. Several manufacturers including Cadillac and Ford have adopted this process for their top models, and countless individuals have used it for aftermarket improvements on
Racing engines
Muscle cars
Motorcycles
Personal watercraft
High-performance trucks
How Extrude Hone Porting Works
One of the biggest limitations of hand porting--besides the incredible level of skill and control that is required to abrade the metal evenly--is that it can't reach deep into the twisting passages of a manifold or other part. Extrude hone porting in New York NY, on the other hand, can reach every millimeter of all sides of any passage. Extrude hone porting uses an abrasive-laden polymer that can conform to the exact dimensions of the passage. Though the media may be almost liquid at first, when it is pushed into the part under pressure it becomes firmer, transforming into a flexible slug that contacts all sides of the hole or passage and grinds away the metal. Our polymer media will flow through countless cycles without clogging or separating. Fresh abrasive particles will constantly recirculate to the edges of the media, so you always get even honing on every exposed surface. We can control the process to remove the precise amount of material required to enhance your part.
Benefits of Extrude Hone Porting in New York NY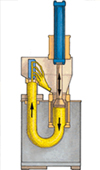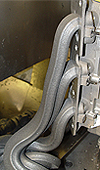 By reducing turbulence, extrude hone porting in New York NY can benefit any passage that will be directing air or fuel through the engine. The most commonly ported parts are intake and exhaust manifolds, but we can also port engine heads, turbo impellers, housings and pumps, and 2 or 4 stroke cylinders.
After extrude hone porting, parts have a freer flow with greater velocity. Fuel is burned more efficiently and exhaust is evacuated more completely. The result is:
Increased horsepower
More thrust
More torque
Increased fuel efficiency
Reduced emissions
We can't make specific promises as to how much more horsepower you'll get or how much fuel efficiency will improve after extrude hone porting in New York NY, because these end results depend on your specific engine configuration. Typically, honing the intake manifold results in a 25 percent increase in flow.
Why Choose Extrude Hone AFM
Extrude Hone AFM is a master of the entire process of extrude hone porting in New York NY. We have thousands of pounds of polymer media on hand to enable us to start your project sooner and get you enjoying your improved engine performance faster. If you would like a quote on extrude hone porting, please call (562) 531-2976 now.